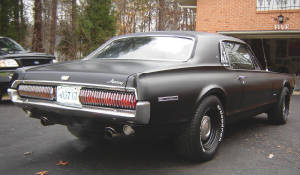 Put the power to the pavement. I like the 255x60x15 Goodrich T/As because of the small, retro white lettering. Note XR-7G style rear valance and chrome trim. I specifically installed this tail pipe arrangement and think the rolled, stainless bologna cut exhaust tips look bitchin'.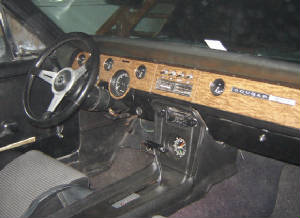 Let's face it. The 67-68 Cougar XR-7 had the best looking interior of any muscle car of the 60s. Wood grain dash, factory tach, lots of toggle switches, upper and lower console. Note the oil pressure gauge, conveniently located on the passenger side of the dash.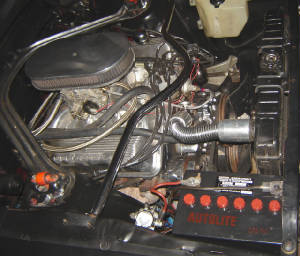 Engine is crammed into a smallish engine bay. Hard to work on sometimes but would you rather have a small engine in a big car? I didn't think so. Edelbrock Performer RPM intake, 750 carb, hi-flow water pump, solid state ignition, Mooneyes plug wires and temp gauge help performance and reliability.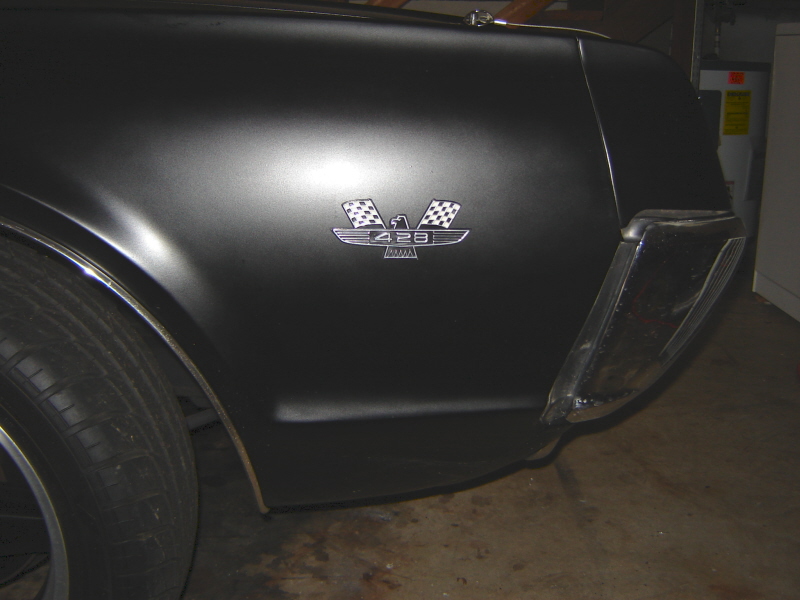 Non-concours fender badge makes me happy every time I look at it- 428.